Hello friends,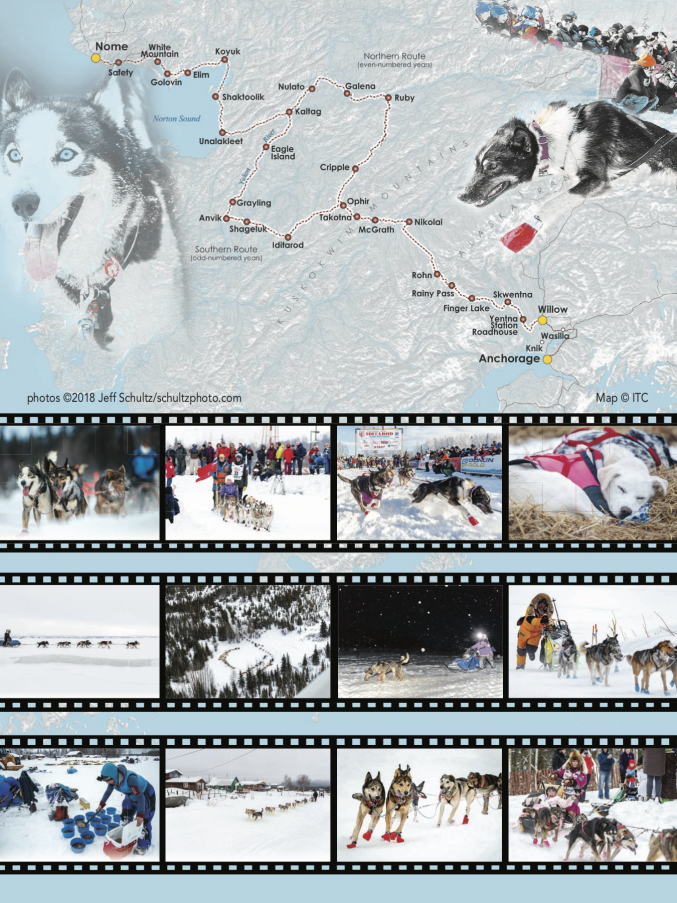 The race season in Alaska and the Lower 48 is in full swing gearing up for the Iditarod. Watch your favorite mushers as they compete in (or completed) races including the Willow 300, the Kuskokwim 300, and the Yukon Quest. In the Lower 48 the John Beargrease in Duluth, MN is ready for a race start Jan. 26. Lots of fun, and lots of canines with paws on the trail.
It's a busy time here at Iditarod Headquarters as we prepare for the 2020 Last Great Race. Vets are getting ready for all the canine vet checks, mushers are preparing drop bags to send to the checkpoints, Iditarod Air Force pilots are getting their planes ready, and the dogs – well, we're just excited to be running. Bring on the snow and the cold Alaska weather! Awoooooooo!
Once again I'd love to answer your questions. Answers will not be sent by e-mail, but will be answered right here in Zuma's Paw Prints. Send your questions to askzumadog@gmail.com and I'll answer as many questions as my paws can keep up with.
Tail wags,
Zuma