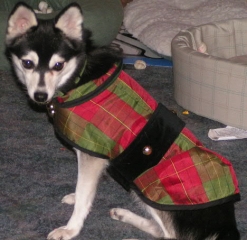 Libby Here!
Oh students!  I've been spinning in circles with excitement because the 2014 Iditarod is just around the corner!  I can't wait!  I can't wait!  I can't wait!  It's always so much fun to watch the mushers standing behind the sled and a team of smart and athletic huskies pulling and running!  I spin as I cheer!  I howl and bark out a song that says, 'Run!  Run!  Run to Nome!'
The 2014 Iditarod starts onSaturday,  March 2 in downtown Anchorage.  On Sunday, March 3, the race restarts at Willow.  Then, it's off to Nome for all of the mushers.
If you click on this link, you can see the list of mushers who are racing this year.
Get ready to spin in a circle and cheer the teams as they race to Nome!
Just spinning some De'tails'!
Libby