Hello friends,
It's not over. Most teams have finished, but at this writing there are still 15 teams on the trail. Some mushers are in the Iditarod for the win, they work and train all year for the opportunity of being the Iditarod Champion. Many more mushers are in the race for the adventure and to challenge themselves. It's a grueling race with below freezing temperatures, sleep deprivation, and little food. Yet they come each year for the love of the dogs and the call of the wild. Safe travels for the teams still out on the trail.
Logan wants to know who won the most Iditarods. It's a timely question Logan. Rick Swenson had the most with 5 Iditarod wins. This record hasn't been touched since 1991 – then came Dallas Seavey. This year marked Dallas's 5th win to tie Swenson's win record. Can this record be broken? Time will tell.
My little friend Seth wants to know what mushers do if they lose their food and water. Well Seth, if they lose their food it means they also lost their dog team because the extra food would be in their sled. Water can always be found in the form of melted snow so they would be fine. Each year, it seems, there is a story about a team running without a musher, but these stories always have a happy ending with teams being rescued by other mushers or volunteers. Seth also wants to know how mushers sleep if their dogs are barking. Dogs are generally pretty quiet when they are bedded down, plus mushers are exhausted so everyone gets a good night's sleep.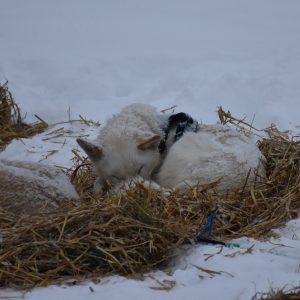 Thanks for the grrrrreat questions. My paws are trying to keep up with all your questions. Keep reading, I'll try to get to most of them. If you have a question email askzumadog@gmail.com.
Tail wags,
Zuma