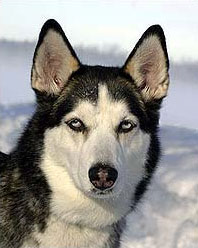 Hello Boys and Girls,
Is it just me or is it you, too?  Are you feeling the excitement of the race?  Are you wanting to check the race stats on and on and on all day long?  I can hardly take my daily naps because I'm so excited to follow the race and keep track of the mushers!
And when I do try and take a nap, in my mind I keep hearing the names, Martin, Aliy, Jeff, Mitch, Ray, Joar, Aaron, Jeff, Jake, Sonny, Dallas, and DeeDee… over and over in my mind because these are the names of those mushers who have been running in the top ten. Some of these mushers have played a game of leapfrog on the stats board, trading places between first, second, third, and forth.   At this point, even this 'late in the race', anything can happen.  My only prediction can be that the musher that wins will be the one that has taken great care of the sled dogs, problem solved, stayed alert, and maybe even had a little bit of luck.
This race has been fascinating!
Soon mushers will start to arrive in White Mountain where they will need to take their 8 hour mandatory rest.
You will have to give a howl out and celebrate this year's winner because with the variety of weather conditions that the mushers have had to contend with, no matter if they finish first or last or somewhere in between , finishing the race will been a noteworthy accomplishment.
As the top contenders near and arrive in White Mountain, I'll be watching the race stats. 

Once the winner reaches Nome, the race won't be over, so keep watching the race and cheering all of the mushers to Nome. 
But for now, there's no time for the mushers to be saying 'Whoa!' because this is an exciting race!  Who will win?  I can't wait to find out!